Conversations with God Advanced Programs
Welcome to CWG Advanced Programs. We are happy you are here! There is great value in continuing your Conversations With God education, both for yourself and for those whose lives you touch. Whether you desire further training for your own spiritual growth or you feel called to offer these messages to others, you are in the right place!
Please know that there is no formal certification required to present the Conversations With God material to groups or to use it as part of your private counseling or life coaching practice. Just as one may offer spiritual guidance based on the Bible, the Quran, the Tao Te Ching, or any other spiritual text, you are welcome to use CWG to benefit others in whatever way you feel inspired to.
If you're interested in offering CWG study groups or classes, Neale has made it really easy with his Conversations With God Companion guide, in which he's already written the lessons and assignments for you. Or you may choose to show some of Neale's talks, available for purchase on DVD or free for online viewing with membership in CWGConnect. For more information about CWG Study Groups please click on THIS LINK
Although we sometimes receive inquiries from people who desire to become Conversations With God Coaches, we don't offer coaches training. That is a very different field of study and there are many programs available for Life Coaching certification that you may avail yourself of. (There are a handful of Conversations With God Coaches who offer private, one-on-one spiritual advice based on CWG, but these people were personally chosen by Neale for this purpose and to assist him in his programs.)
What we offer here is a suggested course of study that will help you get to a place of good, solid understanding of this life-changing material so that you may use it in the world in whatever way you see fit. We strongly encourage you to take advantage of as many of these programs as you like, because each one is unique and has its own benefits.
Please feel free to email me for further information or assistance. Happy studies!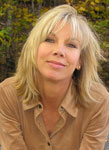 Annie Sims
Global Director
Conversations With God Advanced Programs
annie@nealedonaldwalsch.com
CWG Advanced Programs Suggested Course of Study
Steps ONE through FOUR may be done simultaneously. For example, you can read the books while taking the courses in the online school or attending a retreat. It would also be beneficial to have the Comprehensive Exam handy while reading the books, as it is an "open book" test that includes questions from all of them. Step FIVE is quite labor-intensive, so please don't attempt to do any of the other steps at the same time.
ONE:
Read all the DIALOGUE BOOKS:

Conversations with God, Book 1

Conversations with God, Book 2

Conversations with God, Book 3

Friendship with God

Communion with God

The New Revelations

Tomorrow's God

Home with God

Conversations with God, Book 4: Awaken the Species


Read the following SUPPLEMENTARY TITLES:

What God Wants

Happier than God

When Everything Changes, Change Everything

The Storm Before the Calm

The Only Thing That Matters

What God Said

God's Message to the World: You've Got Me All Wrong


TWO:
Complete the courses in Wisdom That Works: The CWG Online School which offers one-on-one training based on the 25 Core Concepts of CWG. Contact me for more detail.

THREE:
Attend a RETREAT or WORKSHOP, offered by Neale. These include, but are not limited to:
The CWG Spiritual Renewal Retreat
The Annual Year-End Holiday Retreat
Various talks and workshops around the world – see Neale's Online Calendar
You can also check Neale's calendar for all current schedules and details*.
FOUR:
Pass THE COMPREHENSIVE CONVERSATIONS WITH GOD EXAM with a score of 75 or higher. For more information, contact: annie@nealedonaldwalsch.com
FIVE:
Take the 3-month SPIRITUAL MENTORING PROGRAM which offers Personal Mentoring by Neale and the Conversations With God Coaches.
**NEW PROGRAM: CWG Tutoring
Do you have a strong desire to help place the life-changing messages of Conversations With God into the world, but want to make sure you understand the material deeply enough first? Would you like help preparing for the Comprehensive Conversations With God Exam? Or are you a Life Coach or Counselor who wants to incorporate CWG spiritual concepts into your work with clients? Then CWG Tutoring is for you.
Neale's appointed "teacher of teachers", Annie Sims, is now offering private one-on-one tutoring sessions geared to help you become confident in your ability to eloquently share the wisdom and knowledge you have gained by reading and studying Conversations With God. She is offering sessions in one-hour blocks (up to three hours per session maximum), and will work with you at your own pace, at whatever level of experience with CWG you have. It is preferred, but not required, that you have read all of the books in the Conversations With God Cosmology prior to tutoring.
Sessions are done by phone or Zoom For more information on content, process, participation fee, etc., contact: annie@nealedonaldwalsch.com
*There are additional programs offered by the Conversations With God Foundation. For more information about these, please visit: www.cwg.org